New TV Ad Papers Over Pritzker Family's Real Record
"J.B. Pritzker's new television ad is a deceptive attempt to cover up his family's history of attacking the labor movement. Pritzker personally profits by exploiting union labor – just listen to what union protesters have to say about the billionaire family. Just like Mike Madigan, J.B. Pritzker is a politician with zero credibility who says one thing and does another." – Illinois Republican Party Spokesman Steven Yaffe
In response to J.B. Pritzker's new television ad lauding his insider endorsement of Madigan-backed labor groups, the Illinois Republican Party today released a digital video highlighting Pritzker's true record on labor.
Watch here.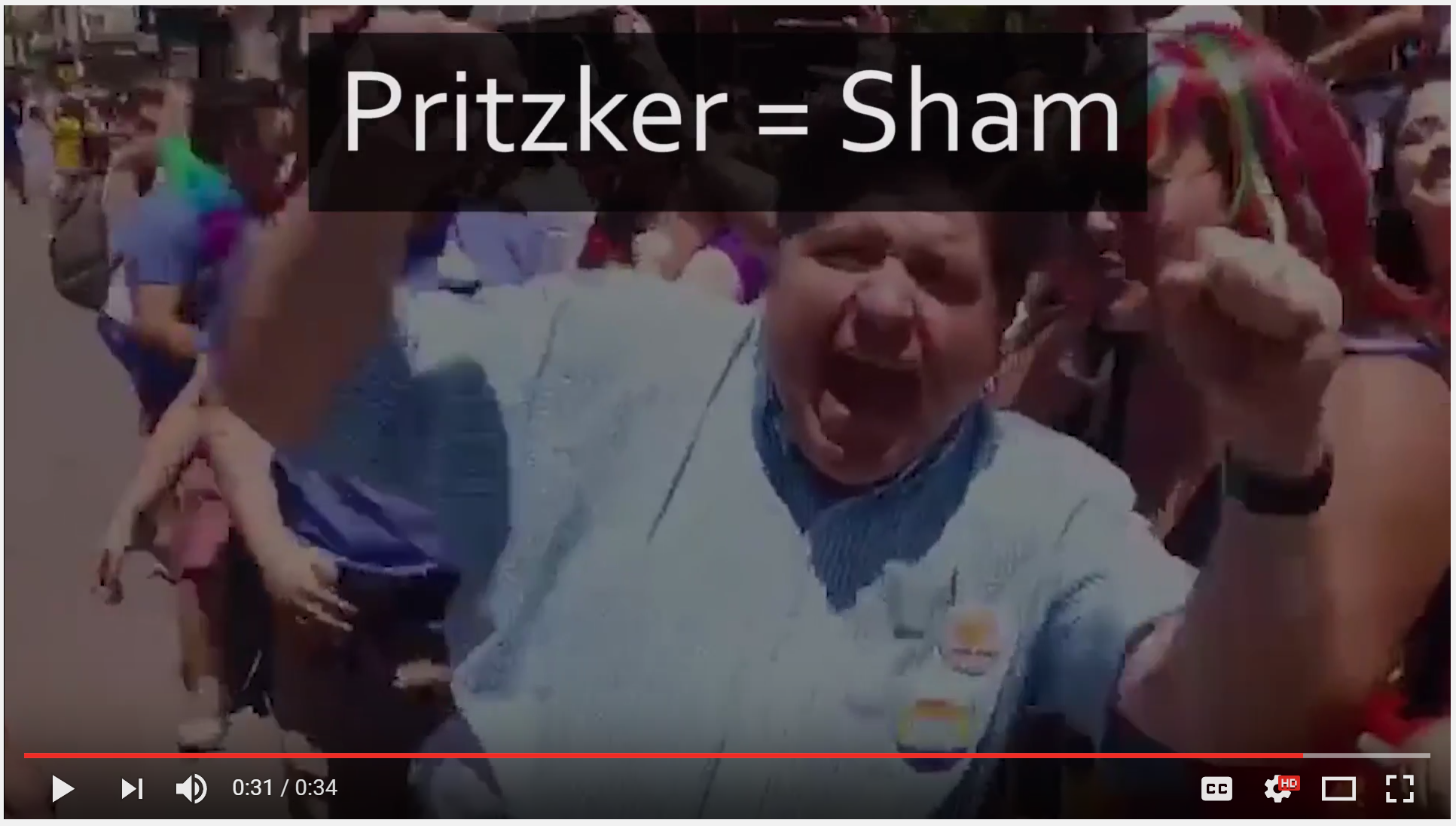 During the recession, the Pritzker family faced mass protests from its workers over mistreatment and attempts to prevent unionization.
As Crain's Chicago Business notes, "Hyatt fought efforts by Unite Here union to organize and secure raises for Hyatt workers."
In one infamous incident, the Pritzkers turned heat lamps on picketing workers during a heat wave.
J.B. Pritzker personally profits from the family business, owning nearly 2% of Hyatt and acting as a key member of the majority voting block that controls the company. One of Pritzker's cousins chairs the board of directors.
Pritzker even agreed to align his share's vote with his cousins', making him a critical part of their voting block and an enabler to all of their controversial decisions regarding employee mistreatment.
Pritzker even bragged about his role in Hyatt on his website – describing himself as a "principal owner". (See below)
JB Pritzker Has Enabled And Supported Hyatt's Management
JB Pritzker Currently Controls 1.9% Of The Total Voting Power For Hyatt Hotels Corporation. (Form SC 13D, Charles E. Dobrusin, SEC Accession No. 0001144204-17-001664, 1/10/2017)
When The Pritzkers Took Hyatt Public, The Family Controlled 80 Percent Of The Class B Shares, Which Have 10 Times The Voting Power Of Class A Shares. "Hyatt Hotels Corp. announced recently that the shares will be priced at $23 to $26. The offering is structured so the Pritzker family would own 80 percent of Hyatt's Class B common stock, each share of which has 10 times the voting power of a Class A common share. The company's initial public offering of 38 million Class A shares would raise between $874 million and $988 million." (Julie Wernau, "Hyatt IPO Plan Draws Fire," Chicago Tribune, 10/29/2009)
This "Super-Voting" Stock Allowed The Pritzkers To Maintain Control Over Hyatt Even If Their Ownership Of The Company's Outstanding Shares Fell Below 50%. "Hyatt Hotels Corp. is likely to see "outsized profit growth" over the next decade, but the Pritzker family's tightfisted control over the underachieving hotel chain should make investors wary of its initial public offering, a prominent real estate stock research firm said Wednesday.  The proposed IPO could raise about $1 billion for Chicago-based Hyatt, the crown jewel of the billionaire family. Pritzker family trusts plan to sell 38 million shares for as much as $26 apiece, according to a filing last week with the Securities and Exchange Commission.  But the family plans to retain its grip on the company through so-called "super-voting" stock, which would allow the Pritzkers to outvote other common shareholders even if the family's stake falls to nearly 15%." (Thomas Corfman, "Hyatt's Corporate Structure Criticized In Report," Crain's Chicago Business, 10/29/2009)
JB Pritzker Agreed To Vote His Super Shares In Line With The Recommendations Of Hyatt's Board Of Directors. "Until the later to occur of (i) January 1, 2015 and (ii) that date upon which more than 75% of the FD Stock is owned by Persons other than Pritzkers and Foreign Pritzkers, all Pritzkers (and their successors in interest, if applicable), but not the transferees by sale (other than Pritzkers or Foreign Pritzkers who purchase directly from other Pritzkers or Foreign Pritzkers) or by, or following, foreclosures as aforesaid, will vote all of their voting securities of Hyatt (and successor Companies) consistent with the recommendations of the board of directors of Hyatt with respect to all matters (assuming agreement as to any such matter by a majority of a minimum of three Independent directors or, in the case of transactions involving Hyatt and an Affiliate thereof, assuming agreement of all of such minimum of three Independent directors). All Pritzkers will cast and submit by proxy to Hyatt their votes in a manner consistent with this Section 3.1(c) at least five business days prior to the scheduled date of the Annual or Special Meeting of stockholders of Hyatt, as applicable." ("Amended and Restated Global Hyatt Agreement," Hyatt Hotels Corporation, 10/1/2009)
JB Pritzker's Cousin, Thomas J. Pritzker, Is The Executive Chairman Of Hyatt's Board Of Directors. (Board of Directors, Hyatt Hotels Corporation, Accessed 1/17/2017)
Jason Pritzker, Thomas Pritzker's Son, Is Also On Hyatt's Board Of Directors. (Board of Directors, Hyatt Hotels Corporation, Accessed 1/17/2017)
Penny Pritzker, JB Pritzker's Sister, Served On Hyatt's Board Of Directors Until She Was Appointed Commerce Secretary In 2013. "Chicago billionaire Penny Pritzker intends to resign from corporate boards, including that of Hyatt Hotels Corp., and reported that she received nearly $54 million in consulting fees last year from an offshore Bahamian trust, the Commerce Department secretary nominee said in documents released Wednesday." (Melissa Harris and Katherine Skiba, "Pritzker Opens The Books On Finances," Chicago Tribune, 5/16/2013)
###